Lead the rope to the far end of a cleat.
When a rope is lead to a cleat, it must be taken to the furthest end from where the load is.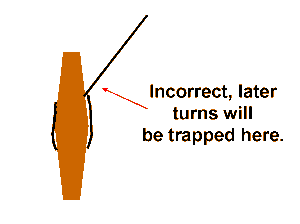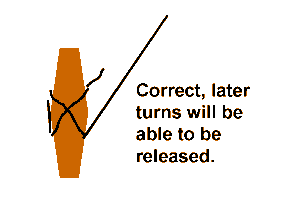 If this is not done, there is a slight risk that the later turns round the cleat may be trapped by the load on the rope.
It is worth training your crew to understand this point, occasionally major difficulties are caused by minor errors.
Sailtrain.co.uk is free to use, but if you feel you would like to contribute to the running and development costs you can donate via Paypal: