Clearing line from a waypoint.
Clearing lines are one of the most important techniques in pilotage. However, there is not always an object conveniently positioned to take the bearing from.
There is nothing to stop you using a waypoint as the target. Just note what the bearing should be when the vessel is on the clearing line and decide is the bearing to the waypoint should be more or less than that when you are on the safe side of the clearing line.
It is easy to then monitor the bearing to waypoint display when on deck and to ensure you stay in safe water.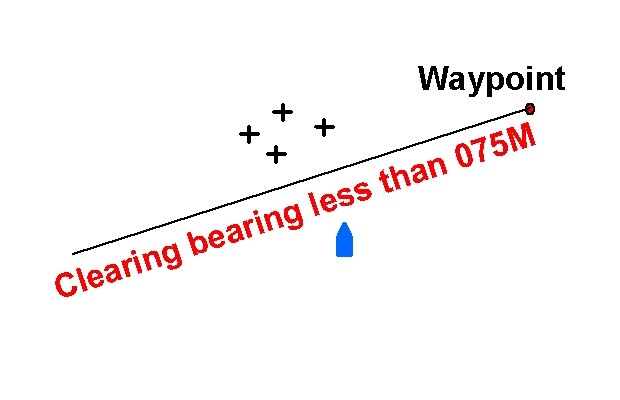 Sailtrain.co.uk is free to use, but if you feel you would like to contribute to the running and development costs you can donate via Paypal: