Quick position plot from a distance and cross track error.
When planning a route to use with GPS, the distance to go, to each waypoint should be marked along the ground track on the chart. This will allow an approximate position to be plotted with the minimum of effort.
The distance from the next waypoint can be estimated by eye, and the cross track error can be measured off to the appropriate side of the ground track with dividers.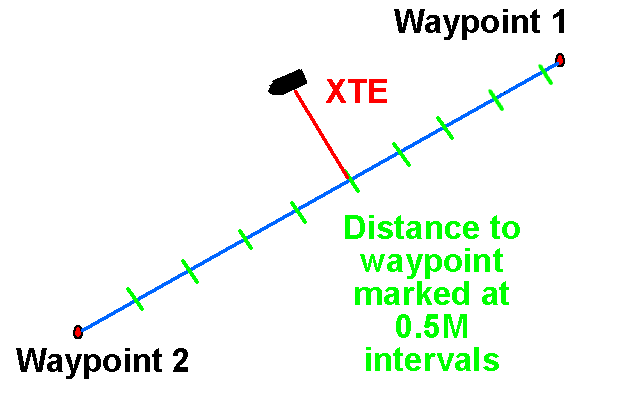 In a high speed boat, this will give you a perfectly adequate position when you do not have time to plot the latitude and longitude. You just need to do some preparation of the chart.
Sailtrain.co.uk is free to use, but if you feel you would like to contribute to the running and development costs you can donate via Paypal: